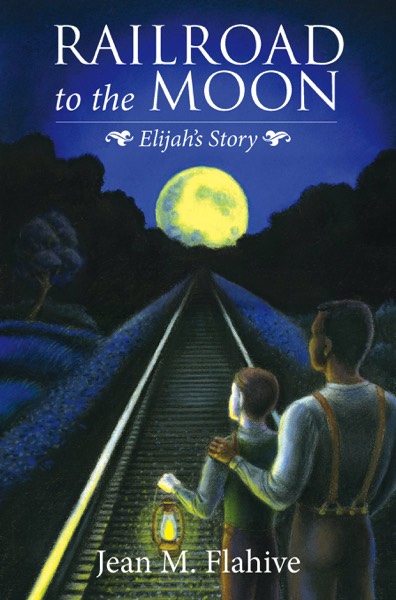 Railroad to the Moon
Trapped between new found freedom and a promise, runaway slave Elijah is led by hands both seen and unseen to a destiny of which he could only dream. Elijah has been living with the Laird family on a small farm in Maine. The family continues to grieve their soldier son, Billy.

In their run north together, Billy had exacted a promise from Elijah, to take his place, to be a big brother to ten-year-old Jamie. Now, Jamie's ability to heal hinges on his attachment to Elijah.

At the close of the Civil War, Elijah insists on going to his southern homeland to look for his father. Jamie is despondent, but Elijah pledges to return. His journey south leads him to adventure, danger, and love.

Weaving historical realities into a work of fiction, this is a tale of friendship, loyalty, and a solemn promise.

Read the book review written by Frank O Smith published in the Maine Sunday Telegram.